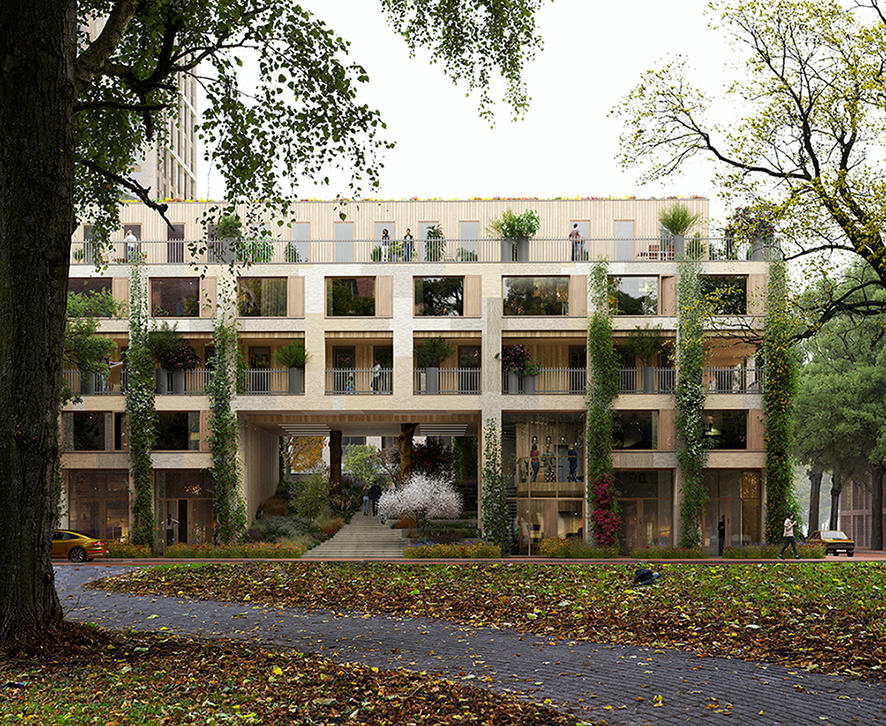 The entry "Common Ground" won the tender for the first residential block to be realised in Nieuwegein City-west, for which the municipality has the ambition to become the most sustainable city center in the Netherlands.
Arons en Gelauff Architecten has designed an ambitious residential building (sustainable wood, recycled concrete and circular bricks) with a total of 96 stacked homes that fits together with the design for social housing by Paul de Ruiter architecten that was already ready for this location. The residents of both building parts meet in the shared climate-adaptive inner garden with more than 20 trees and large areas of native plants, with a wadi to collect rainwater. The large open entrance connects the inner garden of Common Ground with the park that forms the central space of the yet-to-be-built surrounding neighbourhood of Nieuwegein.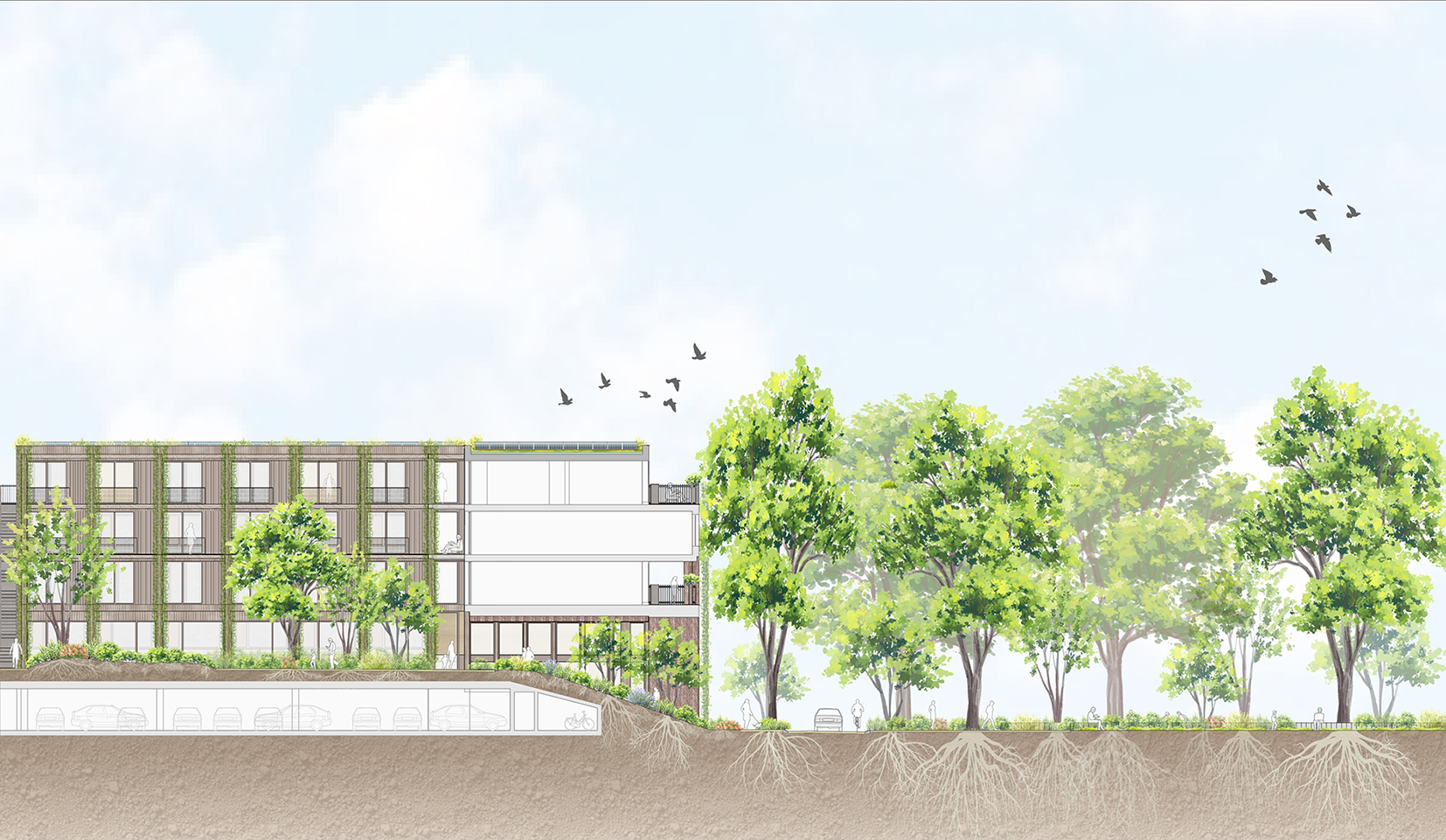 In collaboration with Vink Bouw, Arons and Gelauff Architects and Max Drath (MNEXT); visuals by Proloog. Commissioned by Vink Bouw. 2023-present.